Alexander enjoys telling Siri about his family. This is really the only thing I've ever caught him talking to Siri about—his family. He likes to list his family member's names and tell Siri everything he knows about everyone. I'm not sure why because there are a million things he could try talking to her about but for whatever reason—perhaps because Siri just doesn't get it—he talks about his family.
Here he is talking to Siri about me. "My mom is my mom and my mom's name is Nancy," he's telling her.
I'm trying blogger's video uploader; we'll see if it works. I'm a little hesitant to start using it because I used it back in the day (2006...when blogging was still a little bit cool) and then I think I lost all those videos. I mean, I have them all (or most of them) on my computer, but the links are dead since Blogger has changed hands a few times and...anyway...we'll see how this works...and for how long.
Actually, it's being very, very slow so I also put it up on YouTube. We'll see if Blogger ever manages to get that video up there.
Siri usually responds to Alexander, saying things like, "I don't have anyone by that name listed in your contacts." Or, "What is your mother's name?" But the other day he was talking to Siri and Siri said something that made me stop in my tracks.
"I don't know what that means," Siri said. "If you like, I can search the web for 'I'm not a dumb ass.'"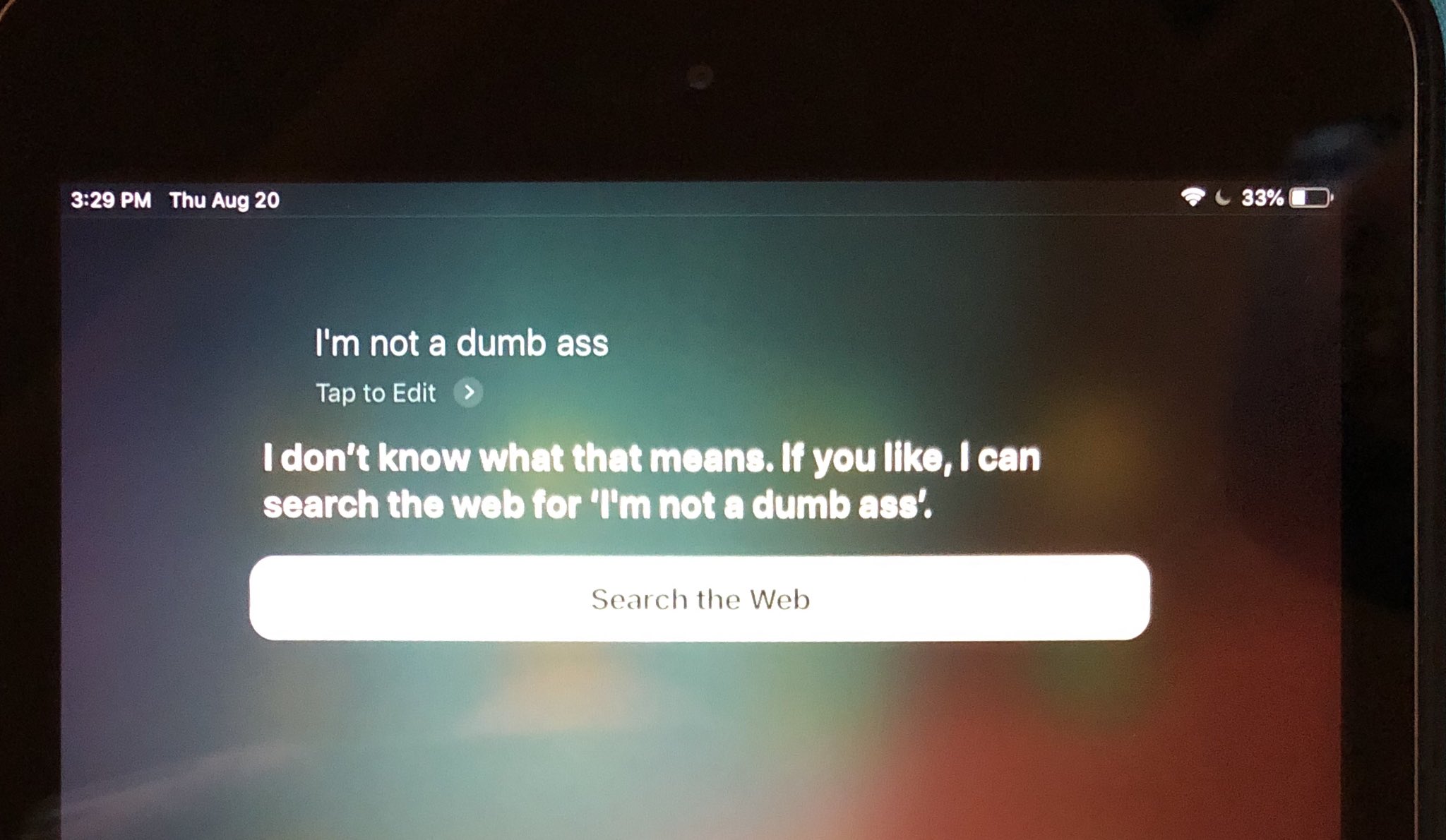 "What?!" I gasped. "Alexander, what did you say to Siri?"
"I said, 'My brother's name is Benjamin Thomas,'" Alexander explained, rightfully innocent.
"Say it to her again," I urged (Siri's voice is female in my mind).
"My buh-er name ih Benny-man Dum-ah!" he said, fumbling with the microphone button so it only picked up on the last half of what he said...again.
And again Siri offered her little...solution...to him and we've been laughing ever since!